Our Chardham Package is one of the most complete tour packages for the sacred pilgrimage of Chardham. Gangotri, Yamunotri, Kedarnath, and Badrinath are together called Char Dham. These holy temples are located in the Gharwal region of Uttarakhand. This entire circuit of the sanctum is believed to be the door of salvation (moksha) within the […]
Plan the Char Dham Yatra from Haridwar by own car or taxi provided by Haridwar Car Service. Enjoy a hassle-free Chardham Yatra.
Chardham Tourism is a Govt. Approved Professional Tourism and Travel Agency in Uttarakhand. Thus, it is the best and hence, the most reliable place for you to book your Char Dham Car Service...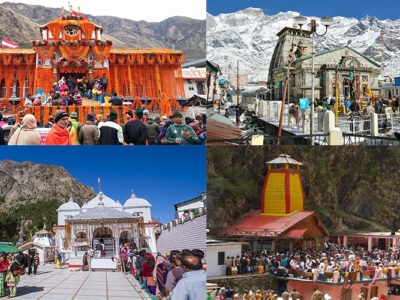 Char Dham Tour is a holy pilgrimage tour in Uttarakhand. Millions of people take this tour every year. It is one of the holiest pilgrimage tours that a Hindu devote can take. According to Hindu mythology,

Contact Us